Tip of the Week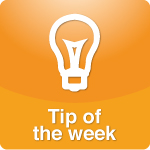 6 Ways to 'Travel Bond' with Older Children
02/10/2014
As a mom, finding ways to stay connected to our daughters as they reach a legal age can be a challenge. They have so much going on in their lives, and it gets harder everyday to maintain ongoing family activities.  When budget is a challenge it can be even more difficult to find ways to motivate young adult kids to hang out and truly enjoy each other's company.
Here are six ways to help create a magical getaway and strengthen your bond, as your kids become adults. We found our solution at the Dolphin Bay Resort  in Shell Beach. If you can arrange a visit, they truly provide the ingredients for a perfect getaway.
1. Pick an outdoor destination. Motivate everyone to get out and enjoy time together. Enjoying the warm weather in Central California gave me a great opportunity to steal a few precious days with my young adult daughters.
2. Bring movies. You can control the entertainment and avoid the dreaded problem of spending hours choosing something to watch. Many resorts offer a far better selection of movies and are more affordable than pay-per-view.
3. Include activities you personally enjoy. Help your children see you are still a kid at heart. Hitting the beach and climbing the rocks, looking for shells, watching the clouds from the sand, all can help your young adult kids see the kid inside their parents. And it won't embarrass them. That's a bonus…
See the full article here